Flapmax at OCP Future Technologies Symposium
Published on May 16, 2022
Over time, Flapmax has invested in different solutions with sustainable, energy-efficient data centers in Africa among the key development tracks. This has been highlighted in Flapmax's participation in the Open Compute Project (OCP) Future Technologies Symposium. The Symposium, which was held on November 8 – 11 in San Jose, California, in conjunction with the 2021 OCP Global Summit, seeks to serve as forward-looking funnel for ideas and technologies three-to-five years into the future.
Through the symposium, Flapmax has demonstrated the need and solution to the development of sustainable, energy-efficient data centers in Africa. Flapmax's solution is based on the advancement in application of Artificial Intelligence (AI) and Digital Twins in data centers.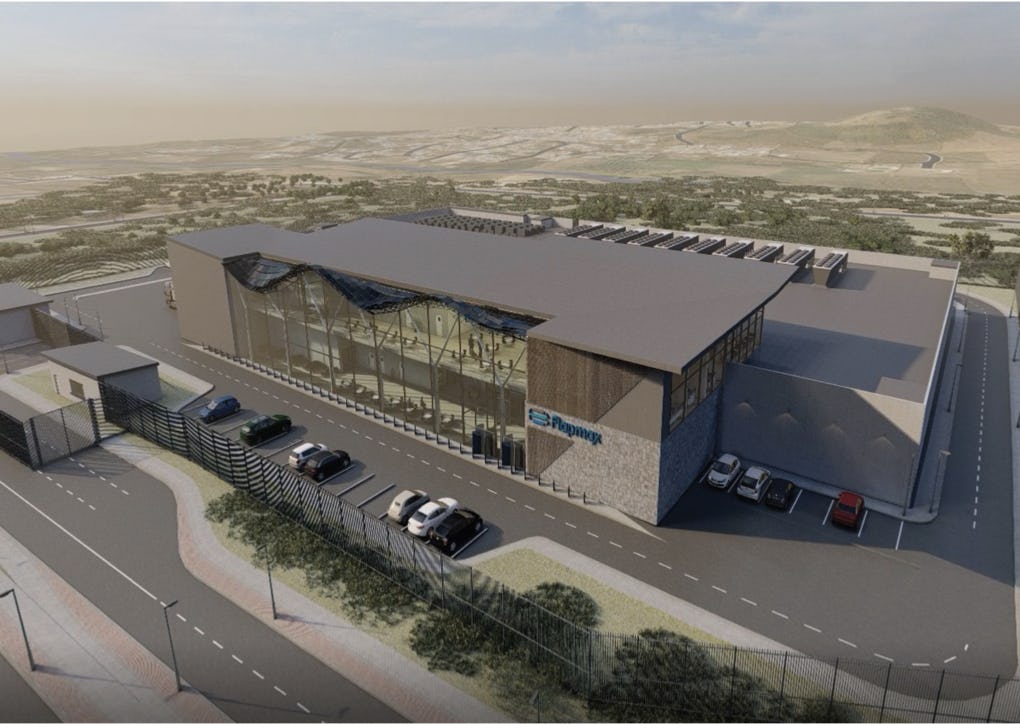 A 3D model of the "smart data center" under study. The data center design is inspired by Open Compute Project (OCP).
Cooling of data centers is among the highest consumption of electricity. It is estimated by 2034, 14% of the world's emissions will come from data centers. Amongst the highest affected regions are African countries where global warming has been more apparent to the local communities. Reducing energy demands from data centers is therefore critical in managing the effect of global warming. This is achieved by using low-cost sensors coupled with Internet of Things (IoT) gateway devices and advanced AI processing capabilities. This technology enables the data center management to analyze energy use and therefore enhance operational efficiency.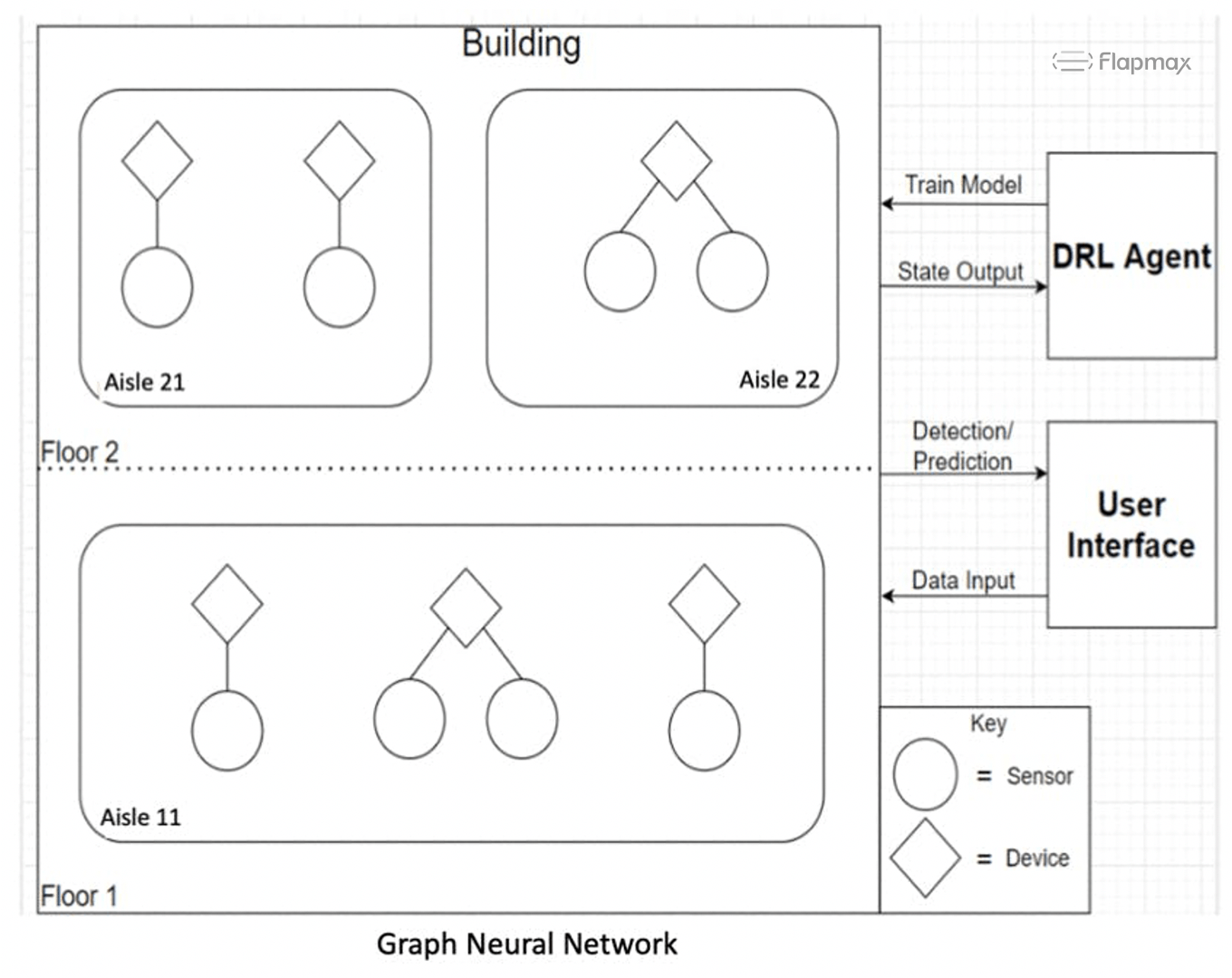 A simplified digital twin and graphical representation of the data center, showing a deep reinforcement learning (DRL) AI agent and UI. Sensors may connect to OCP's DeviceManager, which in turn interfaces with the digital twin.
The AI systems respond to input from the different sensors that measure ambient changes. The digital twin is informed by Graph Neural Network which is trained by Deep Reinforcement learning algorithms. This system design has been tested and confirmed to produce credible results, and we continue to refine the model to produce more accurate results under different environmental/geographical conditions. Ultimately, the solution will enable data center management staff to automate HVAC systems and optimize server utilization.
Thanks to our collaborators at University of Texas at Austin, HPE, and Intel Corporation.
At Flapmax, we believe sustainability is about more than just climate; it's about ensuring the wellbeing of humanity today and tomorrow, which is why we are taking a holistic approach to tackle the future from all angles. To learn more about our sustainability initiatives, please visit https://sustainability.flapmax.com.